Pictou County
Nova Scotia.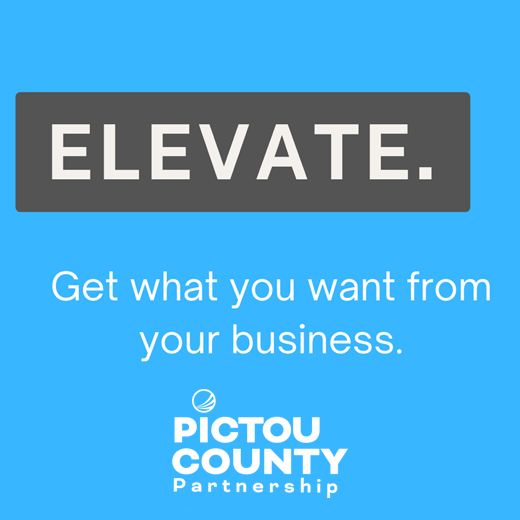 The Pictou County Partnership team is launching "Elevate" a two-part initiative to support business owners in Pictou County.
Part 1: **Change: We have split part 1 into two sessions.
Session 1: Where to find Capital.
The Partnership will present options for capital and other resources and support. Representatives from the East Coast Credit Union, Invest NS, BDC and more will be in attendance to discuss their programs. Hear from an entrepreneur about their experience in accessing funds and support.
By registering for one of these sessions, you have registered for this program. Please let Wade at wade.tibbo@pictoucountypartnership.com know if you are not able to attend the first session.
To register now, please click here.
Session 2: Working Lab.
This is a working lab for entrepreneurs to step away from their business and invest time in using a proven process to test their assumptions of what is in their way, rethink their approach, and uncover opportunities to move forward. All participants will walk away with a roadmap to help them get what they want from their business. (Session date to be announced to those who registered)
Part 2: Through a short application process, using the roadmap document created in Part 1 Session 2, selected entrepreneurs will work with an experienced consultant in six private sessions, as well as ongoing support from The Partnership, to put their plan into implementation.
This initiative is free with support from Onside and is a product of the MITREAP project.
If you are interested in knowing more about this program, please contact Wade Tibbo at wade.tibbo@pictoucountypartnership.com