Gratitude for fresh start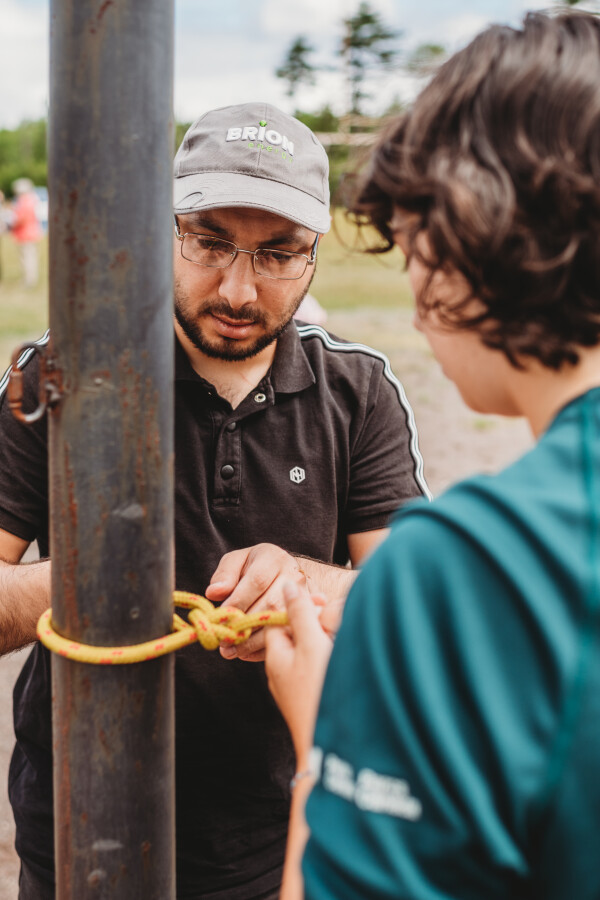 The greatest part about coming to Canada and Pictou County for Abdalazeez Alabbas was the opportunity for a fresh start.
"We got a new life," he smiles.
Abdalazeez and his wife, Lamis Alhassan, and two little girls are Syrians who fled their country and settled as refugees in Lebanon.
"The greatest moment was when we arrived in Canada, when the airplane landed at Pearson in Toronto, on July 9, 2021."
What helped the family tremendously when they arrived in Pictou County, he says, was the friendly atmosphere they encountered.
"We found this area to be one hundred per cent welcoming – people are cheerful all the time, so that makes us comfortable."
He was also grateful for the assistance of the YMCA Settlement Program. "We didn't find it hard with the YMCA – they were a lot of help, a lot of activity for our children, we made friends. I found it more hard when I moved to Lebanon than when I moved to Canada."
In his native Syria, Abdalazeez was a registered nurse. He and his family came to Canada through the federal government's Economic Mobility Pathways Pilot Program designed to help skilled refugees immigrate to Canada through existing economic programs to support Canadian labour market needs. His wife had a job offer from Glen Haven Manor as part of the Pictou County Labour Mobility Pilot, co-ordinated by the Pictou County Partnership. Here, he works as a continuing care assistant at High Crest Place in New Glasgow and is working to re-qualify as an RN in Canada.
The most difficult aspect of starting over in a new country with a new language and customs was the isolation that comes from not having a vehicle in a rural area, he says. But Abdalazeez made use of local transit when necessary. "Now we have a vehicle and I have my driver's license. After we got the car, everything was a little bit easier."
While the cold winter weather took some getting used to for the family – "We aren't used to going a long time without sun" – Abdalazeez is impressed with how Canadians navigate winter. "The government removes snow from the roads and our home has good insulation, hot water and our car is good."
Asked when did Pictou County start to feel like home, Abdalazeez was quick to respond with a huge smile lighting his face. "After I got work. That took eight months. Before that I was wondering if I would stay here or go to a place like Halifax where there would be more opportunity. But I got a job here so I'm happy here. There are facilities here, there is a hospital, there is the Y Reach program. We are happy here. We have work, me and my wife. We are happy here."
He is grateful to be settled here. "I'd like to thank the Canadian government and the government in Nova Scotia and the YMCA for the services available to us. These services make the newcomer integrate in the community fast and it makes them happy. So when other newcomers get good services like we got here in Canada it will make them appreciate it."
Abdalazeez has just one small piece of advice to offer other newcomers: "Just be patient and all things will be fine in time."