Scott Ferguson, CEO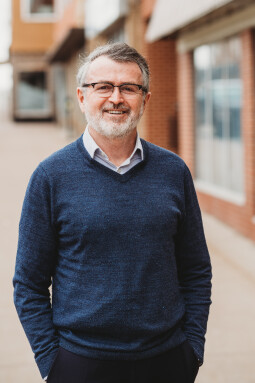 In November of 2021, the Pictou County Partnership named Scott Ferguson its new Chief Executive Officer (CEO).

Ferguson brings more than 30 years of experience in economic development. Most notably, he was CEO of the World Trade Centres Association (New York), a global association dedicated to the effective operation of World Trade Centers (WTCs) as instruments for real estate investment and international trade. Ferguson also held the role of President and CEO of Trade Centre Limited, an organization that operated the World Trade Center Halifax, Scotia Bank Centre, and the Halifax Convention Centre. Connect at scott.ferguson@pictoucountypartnership.com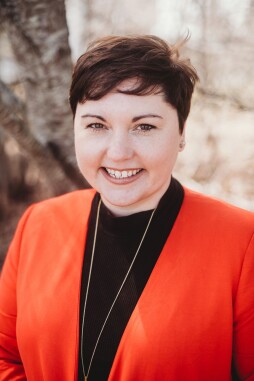 Heidi Sinclair, Director of Strategy and Communications
Heidi has spent more than ten years in Communications and Community Outreach for not-for-profit and educational-based organizations. Heidi has a Bachelor of Business Administration from St. Francis Xavier University and a post-graduate certificate in Public Relations from Humber Institute of Technology and Advanced Learning. Heidi has applied her education to positions at the YMCA of Pictou County, the National Collaborating Centre for Determinants of Health (NCCDH), and the Coady International Institute. Over the years, Heidi has taken multiple education programs, including completing several leadership programs through YMCA Canada and a certificate in Digital Marketing from York University. Heidi served as acting CEO for the YMCA and the Partnership while organizations searched for new successors. Connect at heidi.sinclair@pictoucountypartnership.com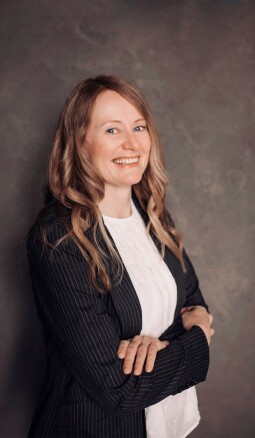 Becky Cowen, Manager of Workforce Development and Immigration
Becky joined the PCREN team in November 2019. With a Bachelor of Arts Degree in Anthropology, and diverse background including three years as a Fundraising Manager Assistant for a national conservation non-profit, and a further three years as a Buyer and 5S Lean project lead, initiating inventory control improvements, she brings her passion for organizing into her project coordinator role. Becky has been enjoying being a part of this exciting start-up phase of the REN and looks forward to supporting the Pictou County Business Community with immigration support. Originally from Moncton, New Brunswick, Becky has been on the move living in the U.K and throughout Atlantic Canada. Having now settled in Pictou County with her family, she now considers this home and wouldn't want to be anywhere else. Connect at becky.cowen@pictoucountypartnership.com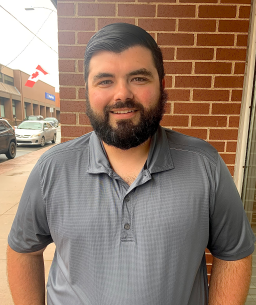 Wade Tibbo, Manager of Business Development and Innovation
Wade has spent the last ten years actively involved in the business community in the Annapolis Valley. Wade attended both Acadia University and the Nova Scotia Community College studying Business. Wade served as the President and Vice President for the Kentville Development Corporation, Director and Chair of Advocacy for the Annapolis Valley Chamber of Commerce, and many other volunteer boards including the Rotary Club of Wolfville Mud Creek and the VON. Wade was also appointed to the New Minas Secondary Planning working group by the Municipality of the County of Kings. Wade has a wide range of experience in business including commercial/agricultural banking, insurance/risk management, and senior management. Previously the CEO of Careforce Home Health Care Cooperative, and Project Manager for the Nova Scotia Cooperative Council, Wade has experience and knowledge of the cooperative sector as well. Originally from Liscomb, Wade is familiar with and spent significant time in Pictou County growing up. His fiance is originally from Pictou County and they have made the move back home to be closer to family with their almost 2-year-old boy. Connect at wade.tibbo@pictoucountypartnership.com
With over 30 years of management and leadership experience in the not-for-profit and post secondary education sectors, Lynne is excited to turn her passion for connecting with people and helping them realise their goals to the workforce development and immigration team at the Pictou County Partnership. She is looking forward to working with local businesses to learn more about their labour market needs and to support them in navigating pathways to meeting those needs. Lynne holds bachelor's degrees in Biology and Education from Queen's University and a masters degree in Natural Resource Management from Simon Fraser University.
Lynne Jamieson, Project Coordinator (Workforce)
Lynne was born in Scotland, raised in Montreal, and has lived in Ontario, British Columbia and New Zealand. After relocating to New Glasgow in the summer of 2022, she is proud to now call Pictou County her home and is thrilled to have the opportunity to work with the Partnership to support economic development in the region. Lynne has 2 young adult sons who she hopes will choose to make Pictou County their home as well. In addition to her work at the Partnership, Lynne provides coordination support to the board of the David Suzuki Institute and operates a home organizing business. In her spare time, you will find Lynne in the garden, on her bicycle, beachcombing or doing a jigsaw puzzle.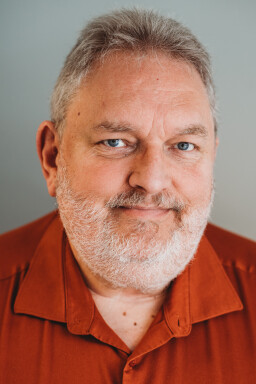 David Crowell, Finance Officer
David Crowell spent 12+ years working for Sobeys
in numerous departments and positions, including Budget Coordinator for Retail Operations. It was through his work at Sobeys and on Hyperion's software steering committee that he was offered a position with Syncor International (a radio-pharmaceutical company) in Woodland Hills, CA. After 3+ years of experience in California, David decided it was time to come home to Canada. He found work in the west, mostly within the Co-operative Retail System as Controller and General Manager of various Co-op locations. Family issues brought him back to Nova Scotia and working again for Sobeys as a Retail Accountant. When he retired a couple of years later, he decided to dabble in the real estate market. When he noticed that the PCREN was looking for a Finance and Business Outreach, he jumped at the opportunity to help others trying to establish a new job in a new home (Province/Country). Connect at david.crowell@pictoucountypartnership.com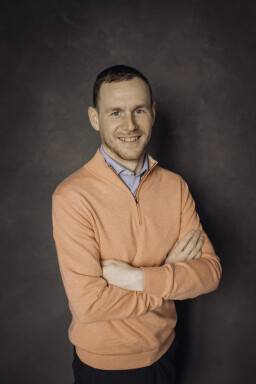 Matthew Berrigan, Regional Manager Northern Connector Program
Matthew Berrigan, regional manager of our Northern Connector Program, in partnership with the Truro Colchester Partnership for Economic Prosperity, Cumberland Business Connector, in collaboration with National Connector Program is a graduate of Acadia University.

As regional program manager, Matthew works closely with established business and community leaders to help employment-ready workers build professional networks across the region with a specific focus on recent graduates, including international graduates, students who are approaching graduation and entering the labor force, and newcomers to connect them with employers in their field of work. This connection will expose participants to experienced professionals in their fields and inform them as about the job market and local opportunities while exposing employers to a new source of talent to enhance their recruiting pools. Connect at mberrigan@northnsconnector.ca